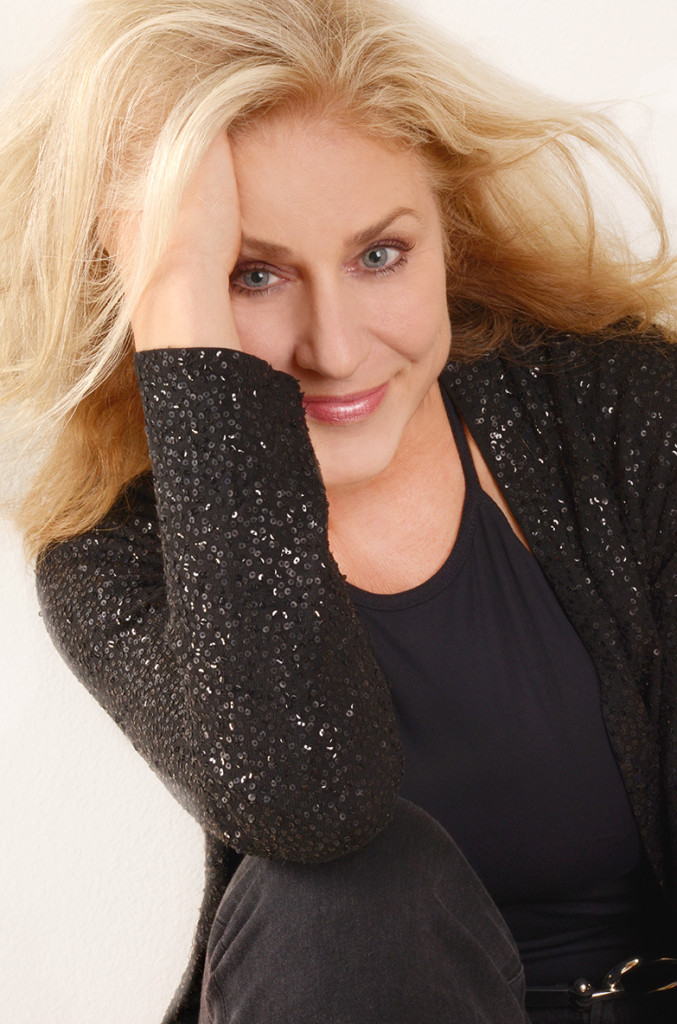 Jazz singer Kristen Miranda has been performing nearly her whole life. She was drawn to music as a very young child, finding solace there while growing up in a gritty neighborhood in Northern California. She landed her first professional gig at the age of 14. At 18, she headed off to University of California at Los Angeles (UCLA) to study music. There, she steeped herself in music. She was the one of a handful of freshmen ever admitted into UCLA's prestigious Musical Theater Workshop; she recorded commercial jingles to make extra money; she experienced the rich music scene In L.A.
Kristen continued to hone her considerable musical and performing chops while at UCLA, but it was soon clear to her that musical theater was not her passion. Music was still very much part of her spirit, but she had not yet found her music – and had yet to find her voice. Discouraged, she left UCLA and headed to Reed College in Portland, Oregon, intent on finding the right way to try to make a contribution with her life. There, she pursued a degree in biology, planning for a career in health care with a special emphasis on developing countries. She thought she had left music for good.
At the age of 21, on the eve of a trip to Latin America to complete her senior thesis, Kristen discovered jazz. A friend brought Kristen a recording of Ella Fitzgerald performing live in Berlin, and it would change the course of her life. "I'll never forget that moment", Kristen says now. "I remember where I was sitting, what I was wearing, the color of the walls. It was as if every sense in me had awakened. It was clear that I'd finally found what I'd been looking for. This music was grounded in improvisation, something I'd been doing my whole life in one form or another, and I loved that in-the-moment collaboration that happened on stage between musicians. That was it for me, honestly. I never looked back."
Kristen formed a quintet and began performing in clubs all over Northern California. Over time, she developed a following. She performed in clubs and festivals all over the United States. She toured extensively in Japan and Europe, dazzling audiences with her intense musicality and charisma. She shared the stage with such jazz greats as Stanley Clarke and George Duke, Joe Williams, Marlena Shaw and Craig Chaquico. Her first recording, Transatlantic Connection, a collaboration with bassist Bootza Necak, garnered stellar reviews. But even as this recording broadened Kristen's audience, she was becoming disillusioned with the "business" side of music. Not long after, she decided to take a break from performing to, among other things, raise a family.
As it turned out, she did not stay away forever. She got back into performing when trombonist Ron Cuhna asked her to join his All Star Big Band and Jazz Orchestra. Since then, Kristen has returned to music with a vengeance, delighting audiences with her magnetic stage presence and soulful, swinging style. Legendary drummer and producer Bud Spangler says this of Kristen: "What I love most about Kristen is that no one sounds quite like her. You can hear the influence of Ella, for sure, but also of Betty Carter, Ernestine Anderson and Diana Krall – sometimes even Luther Vandross. She's a soulful artist who just lights up a stage with her energy and fire. She's at a place in her life when she knows who she is, both personally and musically, and you can feel that when you listen to her. She's found her unique voice, full of compassion and insight. And let me tell you, she swings her ass off! This woman needs to be heard."
Kristen's long-awaited second recording, Double Time, is due out this spring. Produced by Spangler and featuring an all-star cast including pianist Joe Gilman, bassist John Wiitala, guitarist Steve Homan and trumpeter Tom Peron, this inspired collection should ensure Kristen a broad audience for years to come. It's about time.
Photo: Irene Young